ELECTRONIC ACCESS CONTROL SYSTEMS
Biometric System
Finger Print Access control System
FACE RECOGNITION
FACE RECOGNITION Access control system
What is access control and why its important? 
Access control is a means of controlling who enters a location and when. The person entering may be an employee, a visitor or a contractor and they may be on foot, driving a vehicle or using another mode of transport. The location they are entering may be, for example, a site, a building, a room or a office.We tend to call it physical access control to differentiate it from access control that prevents people from entering virtual spaces – for example when logging into a computer network. And, although one of its primary uses is to increase security, a physical access control system can offer many other benefits too. Including the improved efficiency of your business processes and site or building management.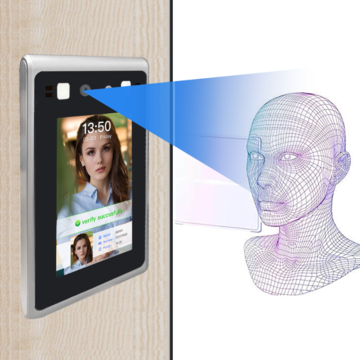 A facial recognition system is a technology capable of matching a human face from a digital image or a video frame against a database of faces, typically employed to authenticate users through ID verification services, works by pinpointing and measuring facial features from a given image..
Engineered for Anywhere
From inspiration to installation, we partnered with some of the best Digital Locks manufacturer in the world, we brings them to your Cabin doors.Our customers in many industries to ensure that their facilities offer the latest in personal security solutions, convenience, and peace of mind.
PROXIMETRIC CARD CABINET LOCK
HID Pro CARD/ iCLASS CARD