AUTOMATIC SWING DOOR
Electric Swing Door Operator
SWING DOOR MOTOR
Door Motor with Access
Electric Door Access
Door Access controll options
Automatic Swing Door Operator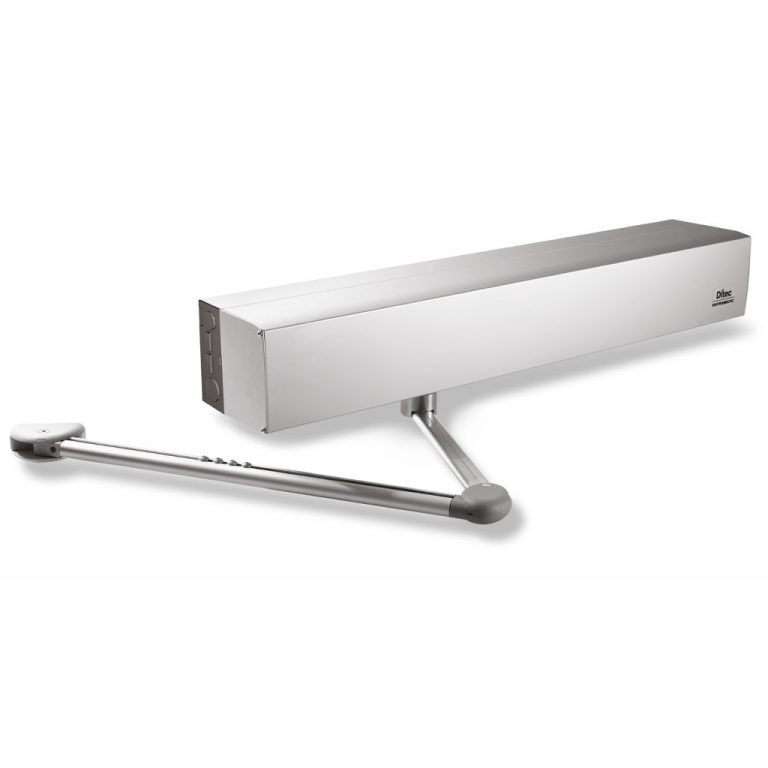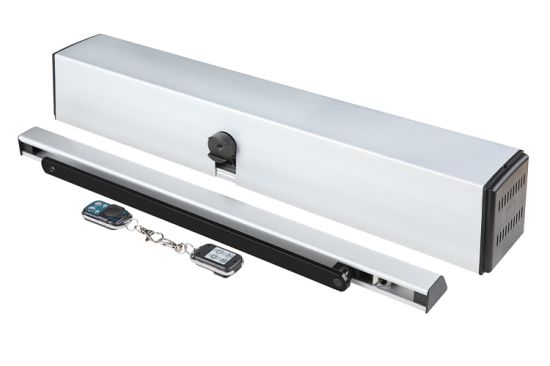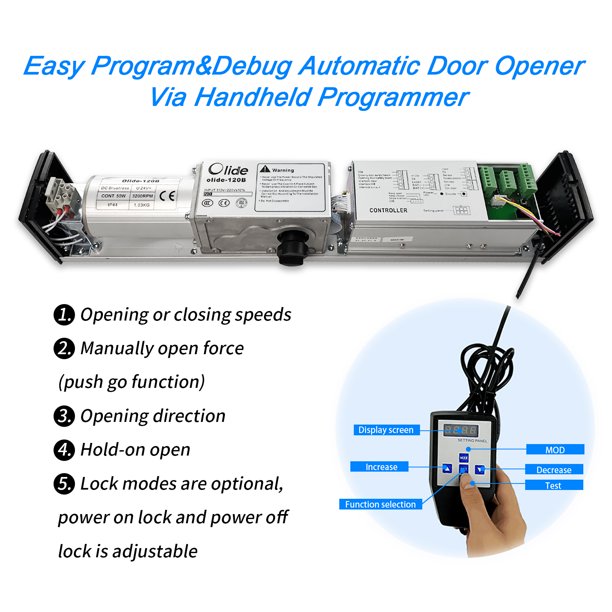 Effortless opening and closing – at a constant speed. Advanced electronics with self-learning microprocessor control ensure optimal power. Automatic swing door operators from dormakaba therefore satisfy a broad range of demands. Dependably, conveniently and with visual allure.
Modular design and variable functional range
Door widths up to 1100 mm (ED 100) and 1600 mm (ED 250)
Door weights up to 160 kg (ED 100) and 400 kg (ED 250)
New: with integrated smoke detector
For single- and double-leaf swing doors
May be installed as a push or pull version
Technical Parameters
| | |
| --- | --- |
| Door form | single door |
| Power supply | AC220V±10%, 50/60Hz |
| Opening speed | 3-7S/90° (adjustable) |
| Closing speed | 130-460mm/S (adjustable) |
| Opening time | 1-30S (adjustable) |
| Loading weight | ≤1x100kg |
| Door width | ≤1200mm |
| Protection level | IP12D |
| Product weight (unit) | 6.5kg |
| Product size (unit) | 520X95X82mm |
| Environment temperature | -20 ~ +55°C |
Product Details:
One set electric door opener includes: Opener, 2 arms, 2 remotes, 2 push buttons,1 hand programmer, 1 plug
Electric Auto Swing Door With Push Pull Arms Features
1. Reinforced high strength aluminum alloy and imported original parts used.
2. Imported motor from Germany with fast speed and service life of more than 1 million times,it can work stable and with smooth operation
3. Microcomputer controller, more intelligent — several sets of transistors are added inside the controller, and a set of protection switches can stabilize the voltage.
4. Universal voltage can widely used –It have made the transformer function directly in the controller, so you can connect AC110V/ AC220V directly to machine.
5. Multi-function interface- It can be connected with the electronic lock, the access control system and etc., and can be connected directly with sensor.
6. The Remote control distance can be more than 10 meters, and flexible adjustment of automatic door (automatic, normally open, normally closed, semi-open).
7. The swing door opener model SW100 can bear withstand the door weight of 120kgs(264.55lbs).
We Send You The Price Immediately
Acumen Security Solutions is the leading Service Providers for CCTV, Fire Alarm Systems, Access Control Systems, Biometric, Mobile Signal Boosters, DVR, Burglar Alarm, PA Systems, BGM System, Vehicle Tracking Systems, Mobile Signal Jammer, Spy Gadgets, Face Recognition System, EPABX.
No:13/5,Purushothaman Garden, 1st St, Jai Nagar, Arumbakkam, Chennai, Tamil Nadu 600106